I just had an AWESOME day!
I just had the most awesome day!
I went to Goulburn ComiCon... At the last minute! I found out about it a week ago, and managed to squeeze in a stall for myself with three days to go before the convention started.
I gotta admit I was really nervous.
I'd only sold one copy of my novel, Final Flight of the Ranegr, in a rather funny story. Basically, I dropped copies off at a bookstore in Sydney on consignment a week ago. Then I'm in the elevator going back to my car and I saw a kid and his dad reading Day of the Triffids (a really good story that I highly recommend). And I said as much to the kid.
His dad said, "He loves sci-fi."
"Oh yeah?" I said (*wink wink*). "I just dropped of my novel at the bookstore upstairs. My first published novel."
The dad exclaimed, "Really? Give us a look!" He took a look and said, "How much?"
"$24.99," I said. I added slyly, "But I'll add a 20% discount."
"Ah, but I don't have any cash," said the dad.
A gleam in my eye, I whipped out THIS!!!!
Paired to my phone, I made my first sale to a stranger in a freaking elevator!!!
How freaking awesome is that?
A week later, I've got another 24-copy print run, combined with the remaining 14 copies from the previous 48-copy print run. So I had 38 copies to sell. Had them loaded up in my car on Friday night. I printed out business cards, posters, price signs, and social media signs. Had $250 in notes for cash purchases. Packed my laptop, phone charger, and PayPal POS. I had to drive 1.5 hours to Goulburn, and had to be ready at 9:30AM. So I needed to get up at 7AM. Alarm set! Everything planned.
So excited but damn nervous.
I couldn't sleep. I tossed and turned all night. Finally got to sleep at 3:30AM (thereabouts). And woke up at 8AM.
So I got dressed, brushed teeth, skipped breakfast, raced to my car, and hightailed it to Goulburn! Got there just in time to set everything as customers were arriving.
Needless to say I was freaking out.
I slowly started to settle in. And I reached out to people just in the same way as I did with the kid in the elevator. I was really busy all day, I didn't eat or drink. And I was relentless. I called out to everyone I saw and offered them copies. I picked out marks and targeted them, their friends, their partners, even their parents. Persistent and relentless.
I even gave everyone a 20% discount, which is really good for convincing people to buy your product. Basically you show the retail price ($24.99) and then show them the discounted price ($19.99) so they can see they're getting good value for money.
Muthatruckin' money!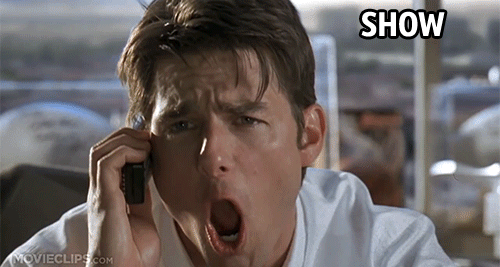 In the meantime, I got photos with cosplayers who came through. They were really good! Like these lovely ladies.
By the end of the day at 5PM, I had sold 14 copies on cash and 14 copies on card. But I wasn't finished there. I had 10 copies left to sell.
And I was not finished!
So I started asking the convention organisers to send people through the stalls on the way out. I started trying to entice people into the stalls while most of the other stalls were packing up. But I had to pack up too.
As I'm cleaning up, the organisers and other stall runners were complementing me on my good marketing and salesman skills. I made a comment that I'd rushed to the convention and hadn't eaten all day (not even breakfast). I wasn't even hungry, I'd been so focused on my work.
The convention organisers told me, "Oh, the food stalls are going to be open until late!"
I packed up everything, except my phone, cash box, and my last 10 copies. Then I walked through the food stalls, offering my book to anyone who was interested.
And I sold 4 more copies!!!!
32 copies out of 38! How do ya like that?! I did way better than expected!
So all in all, an epically awesome day! And I'm so glad that my book was so excitedly received by people.
I'm so going to more conventions. And so help me I will sell more!
For those who can't attend these conventions, you can get my book online. Just follow the links on my website.
Hope you liked that story!